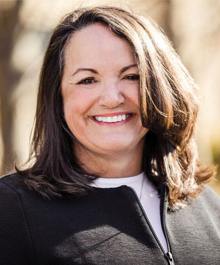 Jenny Turner does what she does because she loves people! She has a great passion for her real estate business, for her clients, her friends, and her life. You will experience her enthusiasm as you move through the Home Selling / Home Buying process, and you will still have Jenny by your side long after your transaction closes. She believes that people always come first!
Finding that special place to HOME is a process, a journey. Every home means different things to different people. But once found it will reflect who you are and what is important to you. It's that place where the little things count.
As a 40-year resident of Oakland County, she understands that the process of finding your special place is full of emotion, stress, and anticipation! It will undoubtedly be the biggest financial decision you will ever make. You want a Realtor by your side who understands you, your family, your needs and most importantly the value of your investment!
Jenny recognizes the complexity involved in a home sale or purchase and strives to give all her clients thoughtful, well-considered advice and personal attention. With industry experience in interior design and home staging, she can assist a seller in making their home shine, and also help a buyer see beyond the obvious with possibilities in a new home property.
Problem-solving is her forte. Proactive in her approach, she anticipates potential problems before they arise. Resourceful and creative, Jenny is fast to tap into her many connections from title companies, mortgage resources, inspectors, and contractors.
Most of Jenny's clients are referrals from past clients, friends, friends of friends and business associates. If you are a serious Seller or Buyer, call or text Jenny at 248 515 8400 to meet with her one on one. She is committed to helping you find your HOME, where the little things really do matter.